How to extend the service life of heavy-duty steel bar grating?
Views:3 Author:Site Editor Publish Time: 2020-05-25 Origin:Site Inquire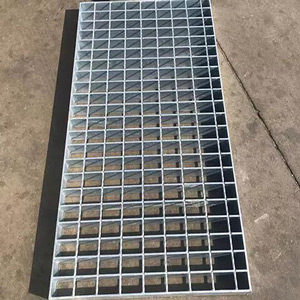 Heavy-duty steel bar grating is widely used in our daily life, but do you know how to extend the service life of it?

1. Select material
It is very important to select the raw materials of the heavy-duty steel bar grating strictly according to the loading capacity. Otherwise, the steel grating will be deformed, bent or even broken under long-term overload.
2. Welding
Heavy-duty steel bar grating must not have gaps during welding. If a large range of soldering defect occurs, the service life of such steel gratings will not be long.
3. Galvanizing processing
Ensure sufficient temperature and temperature during galvanizing. The zinc layer must not be too thin (affect the anti-corrosion life) or too thick (the surface layer will fall off). Post-maintenance is also very important. It is necessary to regularly clean up the strong corrosive substances remaining on the surface of the heavy-duty steel bar grating.