Quality Steel Grating for Offshore Platform Reinforced Floor Grating
Views:5 Author:Site Editor Publish Time: 2020-04-28 Origin:Site Inquire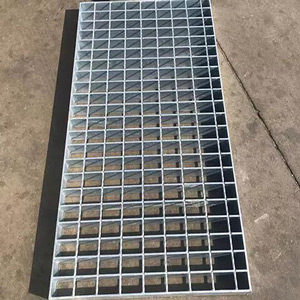 What is the steel grating for the offshore platform? The steel grating is made of bearing rods and crossbars according to the flat steel weft arrangement. It is processed into high-pressure spacing on the resistance welding machine by cutting, cutting, drilling, overlocking and other processes, and processed into the finished product required by the customer.

Specifications of offshore platform steel grating
Material: Black ground steel, hot-dip galvanized and stainless steel grille

Advantages of offshore grid steel grating
a. Lightweight, easy to install, and clean the modem
b. Beautiful, high-intensity ventilation and light can pass
c. Material non-slip, safe
d. Heavy-duty and durable

Application of offshore platform steel grating
Offshore platform steel grids are widely used in construction projects, petroleum projects, seaports and other ground walkways, platforms, steel structures, stair steps, manhole covers, trench covers, sump covers, composite grids, storage shelves, ladders, fences, and handrails

Offshore platform reinforced floor grille
The offshore floor reinforced floor grid is a variant of the offshore drilling platform steel grid. The main distinguishing feature is that another round beam is welded to the twisted beam in the direction of the bearing beam. Due to this special design, it is possible to prevent balls or other similarly sized objects with a diameter of 15 mm.


HDG ground grille and offshore grille pedals
Hot-dip galvanized sawtooth floor grille and grille stair tread for offshore use, all-steel grille anti-slip, and anti-corrosion, galvanized layer 610gms / sm.