Stainless steel steel gratings are made of 304, 304L, 316 and 316L alloys and are available in "WS" (welded stainless steel grille), "DTS" (swallowtail stainless steel pressure lock) and "SLS" (die-lock stainless steel) gratings. Suitable for corrosive environments and long-lasting architectural applications, the Stainless steel steel grating has a bearing spacing from 19/16" (1-3 / 16") to 7/16" center, crossbar 4" for each product. Standard normal or optional serrated surfaces with a wide range of surface treatment options should be carefully considered.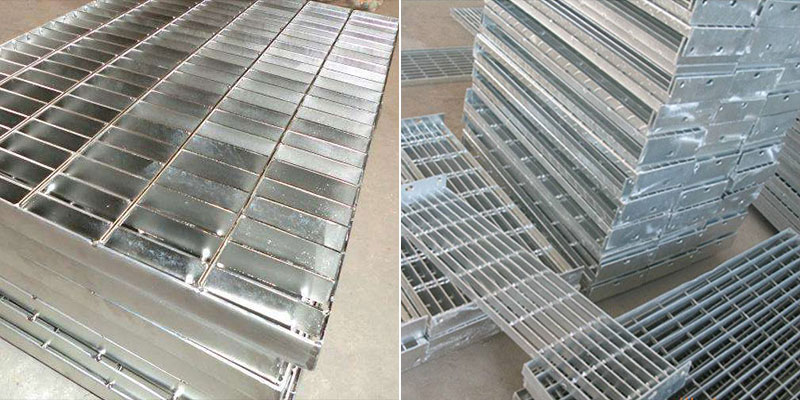 Model "WS" welded stainless steel grating
Our most powerful and economical stainless steel product, the "WS" type grating is manufactured by forging welded rectangular bearing rods and tensile crossbars. This welding process provides a positive weld intersection that provides years of service in the most demanding conditions.
"WS" stainless steel grating has "19 space" (1-3 / 16"), "15 space" (15/16") and "11 space" (11/16") housing center. Standard crossbar spacing 4", optional 2" crossbar spacing.

Model "DTS" dovetail pressure lock stainless steel
Manufactured from deep rectangular crossbars, the "DTS" dovetail stainless steel grating is generally preferred for architectural applications. Sunscreens, grilles and filler panels are just some of the applications, and this unique "egg box" configuration is the ideal architectural accent.
"DTS" stainless steel gratings available with a center bearing spacing of 19/16" (1-3 / 16") to 7/16".
For applications that require increased bearing spacing, consider the special items described in the Building Products section of this website.

Type "SLS" Swage Locked Stainless
The hollow pipe cross bar is forged into the pre-punching hole of the bearing rod by hydraulic die-casting to form a "SLS" type forged stainless steel grating. This construction provides a secure support/crossbar intersection where the product's bearing rod spacing ranges from 19/16" (1-3 / 16") to 7/16" in the center.

This attractive grating, with its riveted crossbar slightly below the top surface of the grating, is ideal for "close-range grids" and is ADA-compliant. Consider the "11 spaces" or "7 space" grilles located on the dome or entrance mat of a public road.